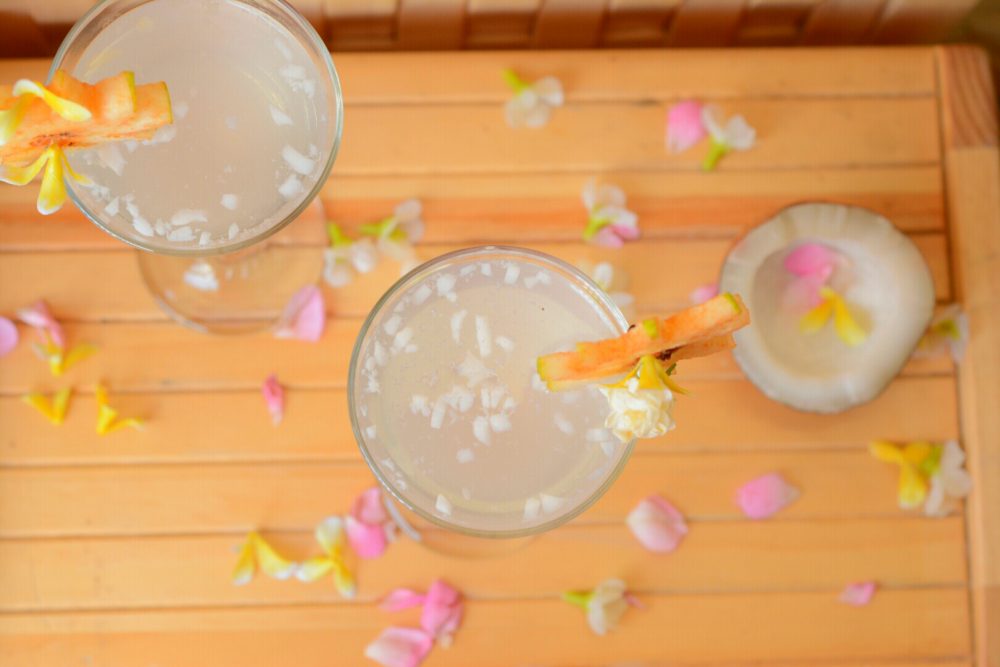 Coconut Kewra Drink
Coconut Kewra Drink…..A taste of paradise. Anytime, Anywhere. It is simple, delicious and refreshing low-calories natural drink.
Ingredients
Coconut juice = 2 cups
Fresh coconut chunks = 1 tbsp
Kewra syrup = 1 tsp
Crushed ice = 1/2 cup
Instructions
Mix all the ingredients and shake well.
Serve with crushed ice.
About Chef
Related Recipes